Actress Sydney Sweeney and her family are being harassed by trolls on the internet: They post nude pictures of Sweeney's series character Cassie from the series "Euphoria" and tag family members of the actress on them. Read how Sydney Sweeney reacted here.
Sydney Sweeney rose to fame as an actress in the HBO series "Euphoria" and "The White Lotus". In "Euphoria", the 25-year-old US-American plays Cassie, Rue's (Zendaya) classmate, who often tries to compensate for her insecurities and needs with sex. It goes without saying that she is seen naked in some scenes of the drama.
This is how Sydney Sweeney and her family are now being harassed by internet trolls
In her recent interview with British GQ, the actress now tells us that members of her family are often tagged in nude screenshots of her character Cassie: "It's totally disgusting and unfair," she says, referring to the fact that Cassie had similar experiences on the show: In the first season, for example, an explicit video of her was posted online by classmates. "You play a character who is just reduced to a sexualised person at school – and then there's a real-life people who do exactly the same thing."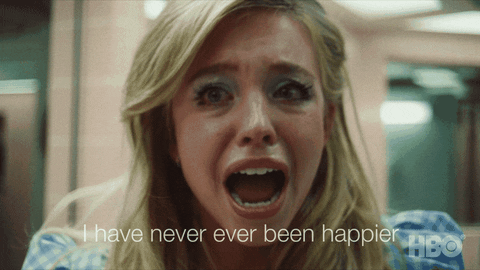 Despite her frustration at the sexist behaviour of online trolls, Sweeney has no intention of hiding: "I think it's ridiculous. I'm an artist, I play characters," she explained to GQ. "If anything, these actions make me want to play characters that make people even more upset."
Sydney Sweeney is not a first-time victim of internet hate
Sydney Sweeney has previous experience with shitstorm-like outbursts online. For her mother's 60th birthday, the "Euphoria" actress had to endure a lot of criticism when photos of the Donald Trump-inspired birthday party with the slogan "Make 60 Great Again" surfaced. Sweeney responded by tweeting, "Guys, this is crazy. A celebration of my [mother's] 60th birthday has turned into an absurd political statement, which was not the intention. Please stop with your assertions. Love to all and Happy Birthday Mom!"
What can Sweeney do when so much criticism hits her? On this she tells GQ, "Honestly, I feel like nothing I say can make a difference. It's turned into wildfire and nothing is going to put it back on track." Has this criticism changed her perception of herself? "I can already hear people now demanding, 'She should get media training.' Why, do you want to see a robot? I don't think that discussion is constructive."
Sydney Sweeney – not so dissimilar to her series character Cassie – can't really please anyone: According to the actress, her father, who is divorced from Sweeney's mother and lives on a ranch outside the US, hasn't even seen much of her work. "When I come home, my family doesn't understand me or the world I'm in," Sweeney tells GQ. "This industry is so different from my home – and the people there. I'm in this 'in-between' and I feel like neither side understands me."
Written by Michael Zippo
Michael Zippo, passionate Webmaster and Publisher, stands out for his versatility in online dissemination. Through his blog, he explores topics ranging from celebrity net worth to celebrity net worth. to business dynamics, the economy, and developments in IT and programming. His professional presence on LinkedIn - https://www.linkedin.com/in/michael-zippo-9136441b1/ - is a reflection of his dedication to the industry, while managing platforms such as EmergeSocial.NET and theworldtimes.org highlights his expertise in creating informative and timely content. Involved in significant projects such as python.engineering, Michael offers a unique experience in the digital world, inviting the public to explore the many facets online with him.